About Dehong
Dehong International Chinese Schools are designed for Chinese students and offer an academic programme comprising of the Chinese compulsory curriculum combined with the Dulwich College International educational philosophy and pedagogy.
The name Dehong is made up from the elements of Dewei (the Chinese name of Dulwich) and 'the father of Chinese overseas students' Rong Hong (Yung Wing), who is the first-known Chinese student to have graduated from Yale College. He was also a pioneer in supporting Chinese children to study in the United States to reform the country. Additionally, a descendant of Rong Hong (Yung Wing) co-founded Dulwich International College.
Since the first school opened in Shanghai in 2003, the Dulwich College International family of schools has grown to ten in seven cities and four countries in Asia. Enrolment of students at Dulwich College International schools continues to increase as well. In 2018, nearly 8,000 students hailing from more than 60 countries were enrolled and began their Dulwich College International Experience. In addition to achieving academic excellence, students also participate in arts and sports programmes. Their academic and extracurricular opportunities provide experiences that put them one step ahead of many of their peers around the world.
The founding school of Dulwich College International schools is Dulwich College. Dating back to 1619, Dulwich College is one of the UK's oldest independent schools, and it has a long history of academic excellence, innovation and respect for tradition.
The International family of schools benefits from the founding school's 400 years of academic excellence. Participating in the active network of exchange and development allows us to work together, leveraging our group's unique talents and resources to organize events, forge internal and external relationships and share experiences.
Rong Hong - 'The Father of Chinese overseas students'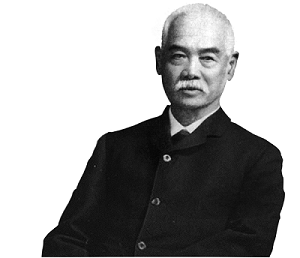 In 1828, Rong Hong (Yung Wing) was born in Xiangshan, a county of Guangdong province across the water from Macau. When Rong Hong was 7 years old, his father sent him to a missionary school in Macau. This marked the beginning of his journey to overseas study and in 1854 led to him becoming the first Chinese student to graduate from Yale College.
This period was not easy for China as the Opium War had changed China completely, but nonetheless, Rong Hong (Yung Wing) took the decision to return to his motherland to work for his people. He tried many different ways, such as opening factories, building industries and importing Western science and technology. In the process, he discovered that innovative education was one of the best ways to reform the country. As a result, Rong Hong persuaded the Qing Dynasty government to send young Chinese to the United States to study Western science and engineering.
Finally, with government approval, Rong Hong organised what came to be known as the 'Chinese Educational Mission', which allowed 120 young Chinese students to study in the New England region of the United States, beginning in 1872. Many of the students later returned to China and made a significant contribution to China's civil service, engineering, and sciences. Prominent students on this mission included Tang Shaoyi, Zhan Tianyou (Tien You Jeme) and Tang Guo'an (Tong Kwo On).
Together with Rong Hong (Yung Wing), these people worked hard to reform China and laid a solid foundation for the modernization of China. Rong Hong (Yung Wing) has been known as 'The Father of Chinese Overseas Students' ever since.
Rong Hong (Yung Wing) represents:
A Pioneering spirit;
The Spirit of patriotism;
The Spirit of changing the world through education.
This was the origin of the aspiration to build Dehong International Chinese Schools.